It's electrified audiences in London, New York, Toronto and Germany, and won the audience-voted Evening Standard Award for Best New Musical. Now, Jim Steinman's spectacular musical BAT OUT OF HELL hits the highway on a UK tour in 2022.
WINNER! BEST MUSICAL LONDON EVENING STANDARD THEATRE AWARDS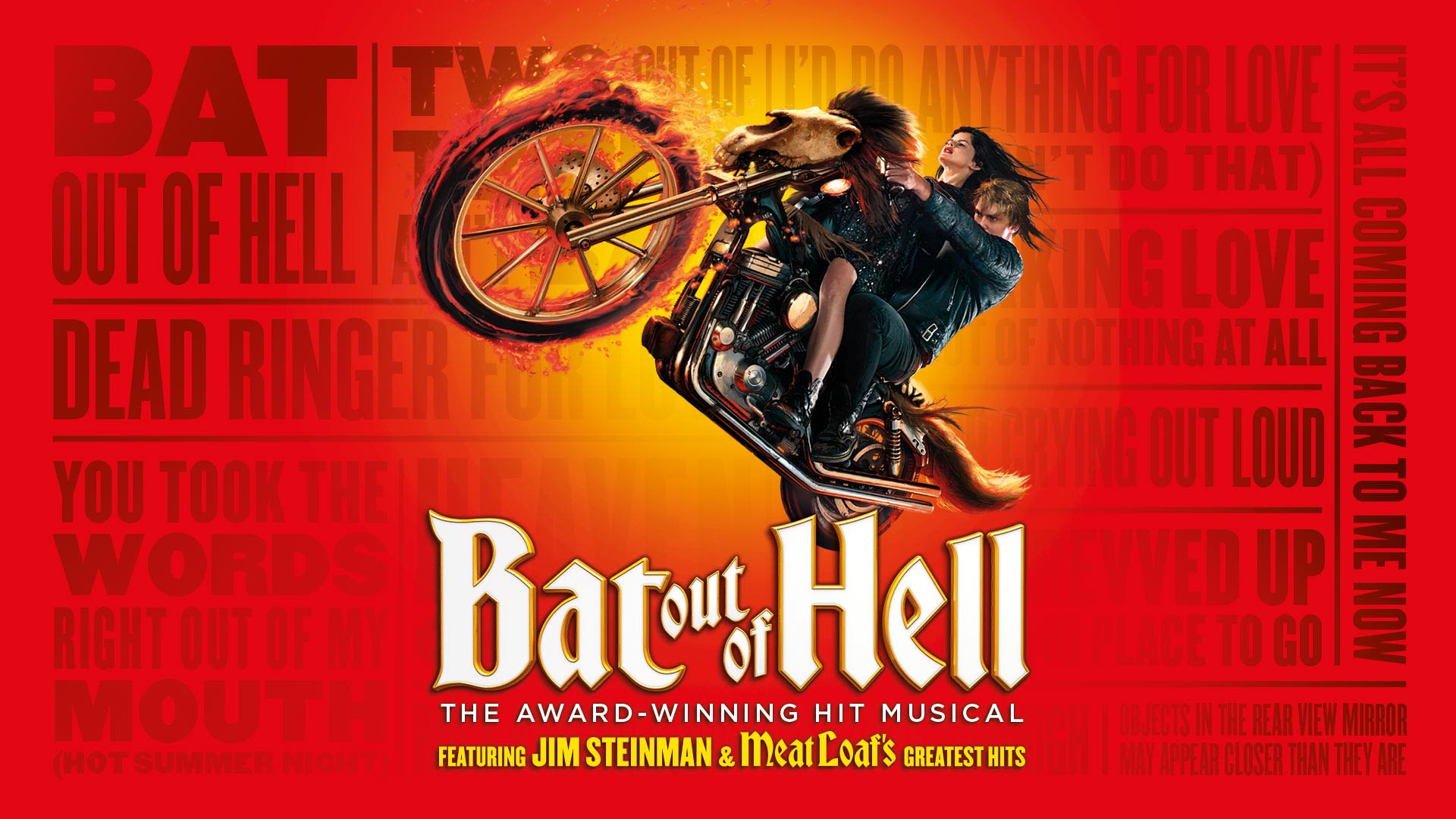 Bringing to life the legendary anthems of Jim Steinman & Meat Loaf, this critically-acclaimed production uniquely combines the magic and excitement of a musical with the immense energy of rock 'n' roll.
Join Strat, the forever young leader of rebellious gang 'The Lost' as he falls in love with Raven, the beautiful daughter of the tyrannical ruler of Obsidian.
This award-winning wild child musical thunders through powerhouse hits including I'd Do Anything For Love (But I Won't Do That), Paradise By The Dashboard Light, Two Out Of Three Ain't Bad, Dead Ringer For Love and Bat Out of Hell, in an exciting over the top theatrical spectacle unlike any other.
THE BEST NIGHT OUT – GUARANTEED (with your clothes on!)
Bat Out Of Hell dedicates this tour to the memory of Jim Steinman (November 1, 1947 – April 19, 2021) and Meat Loaf (September 27, 1947 – January 20 , 2022)
Please note: this performance contains strobe lighting. Under 16's must be accompanied by an adult.