Top row L-R: Andrius Gaučas, Andrew Pollard, Sam Craig, Perry Moore, Michael Hugo.
Bottom row L-R: David Fairs, Dominic Thorburn, Eddy Westbury, Nicholas Richardson.
Photo credit Andrew Billington.
Casting has been revealed for the New Vic's stage play inspired by the true story behind the escape from Stalag Luft III in World War II, which starts rehearsals this month and will have its world premiere at the theatre-in-the-round this summer.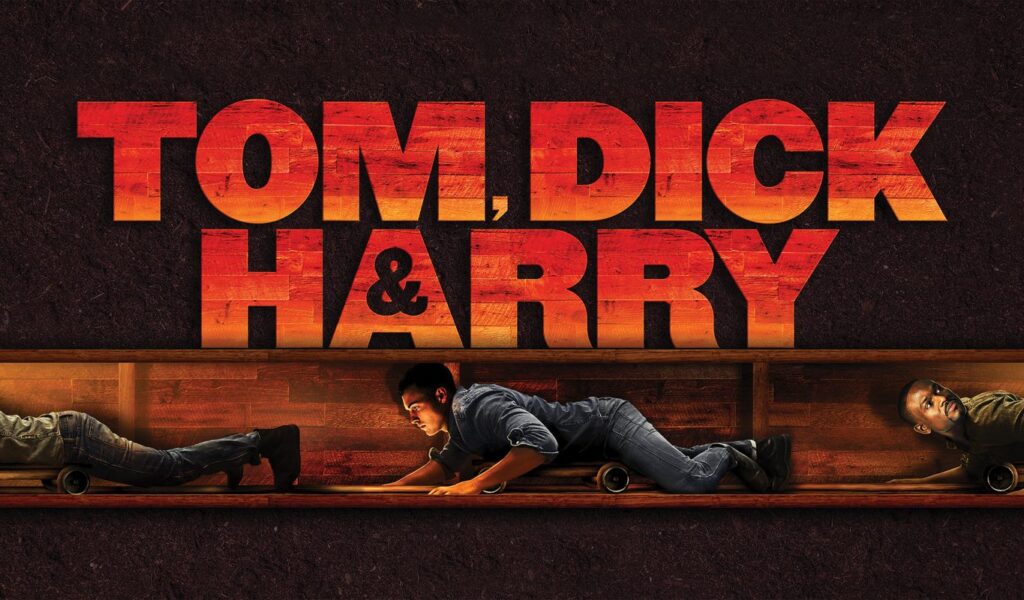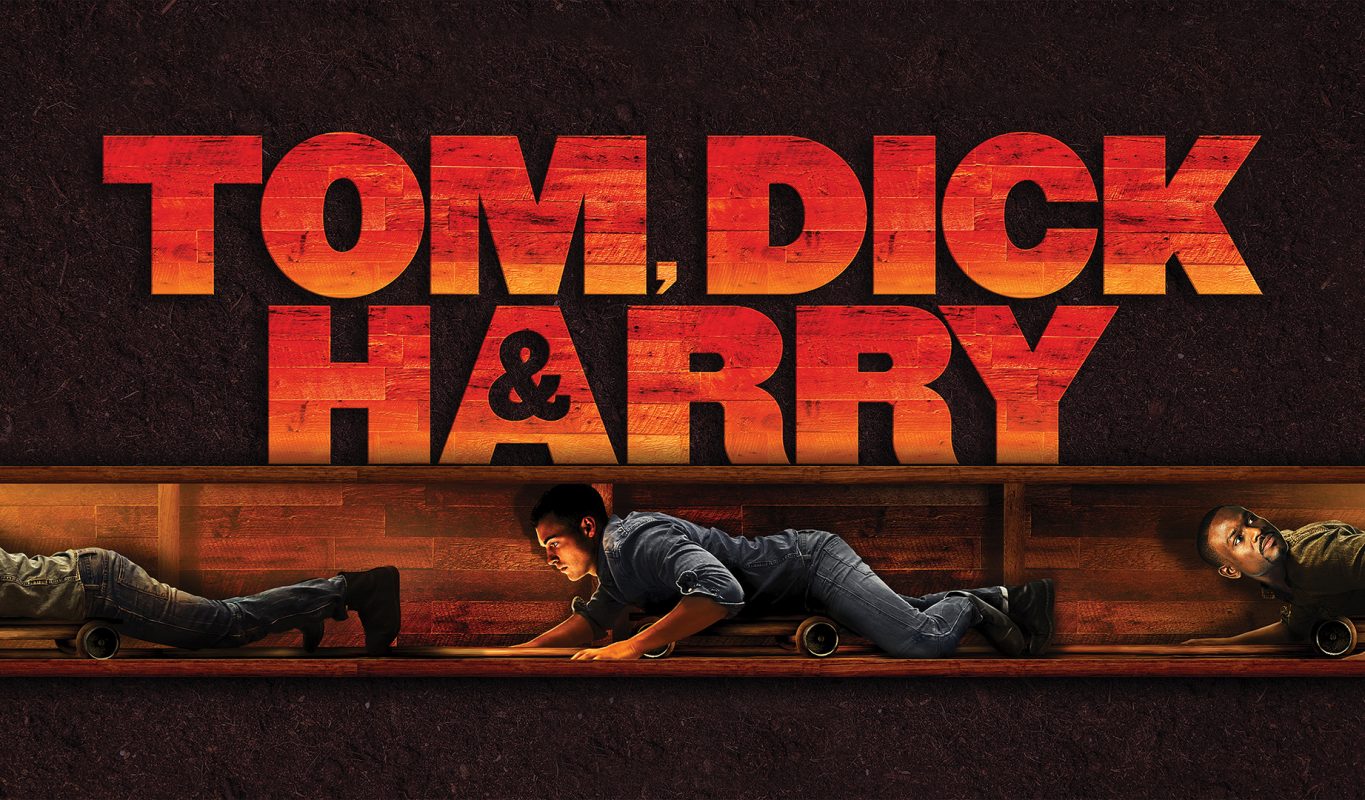 Tom, Dick and Harry, brought to the stage by the team behind Around the World in 80 Days, will have performances at the New Vic from Friday 10 June to Saturday 9 July. Co-written by New Vic favourites Andrew Pollard (Educating Rita, Around the World in 80 Days, Peter Pan in Scarlet) and Michael Hugo Marvellous, Coppelia – A Mystery, Captain Amazing) alongside New Vic Artistic Director Theresa Heskins (Marvellous, Beauty and the Beast, Coppelia – A Mystery), this co-production with Kenny Wax Ltd (The Play That Goes Wrong, Six The Musical) will be filled with dynamic drama, humour and breath-taking theatricality.
Based on top secret material classified in the archives until 1972, Tom, Dick and Harry, directed by Theresa Heskins, will tell the exhilarating cat-and-mouse tale of one of the most intricate, audacious and greatest escapes in history.
The cast will include co-writers Michael Hugo and Andrew Pollard, alongside fellow New Vic favorites Perry Moore (Tale Trail to Prince and the Pauper, Robin and Marian, Peter Pan in Scarlet) and Nicholas Richardson (Astley's Astounding Adventures, Beauty and the Beast). Joining them will be Sam Craig (Wild Wing Doves (Sign Your Name), Above the Stag Theatre, London); David Fairs (The Strange Undoing of Prudencia Hart, New Vic; As You Like It, The Lord Chamberlain's Men UK & International tour); Andrius Gaučas (Twelfth Night, The Comedy of Errors, Shakespeare's Globe); Dominic Thorburn (Kenneth Branagh's Macbeth, UK and New York; One Man Two Guvnors, West End); and Eddy Westbury (Comedy About A Bank Robbery, Mischief Theatre, West End).
New Vic Artistic Director, and Director of Tom, Dick and Harry, Theresa Heskins said: "Delving into the archives, we learned that this legendary escape was a huge international collaboration. We were determined to share that aspect of the history, even though developing and casting the play during a pandemic, with travel so restricted, made for a special challenge. We're glad that our cast's heritages and lived experiences – from Eastern Europe, the Caribbean, East Africa, the Americas, Canada, Germany – reflect both the global alliances at the heart of this remarkable story, and the inclusive country we live in today."
Tom, Dick and Harry will open at the New Vic from Friday 10 June to Saturday 9 July 2022, before transferring to Alexandra Palace in London. For more information visit newvictheatre.org.uk.