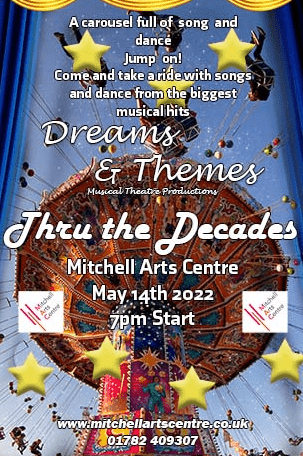 Thru The Decades
An evening of songs and dance from some of the best musicals.
A variety show put together with great imagination from the Moulin Rouge to Las Vegas to the Best of British.
A full programme which includes something for everyone. A very exciting family show!
Joining the show once again are Jane Miller and her Dapper Dancers.
Click here for ticket details