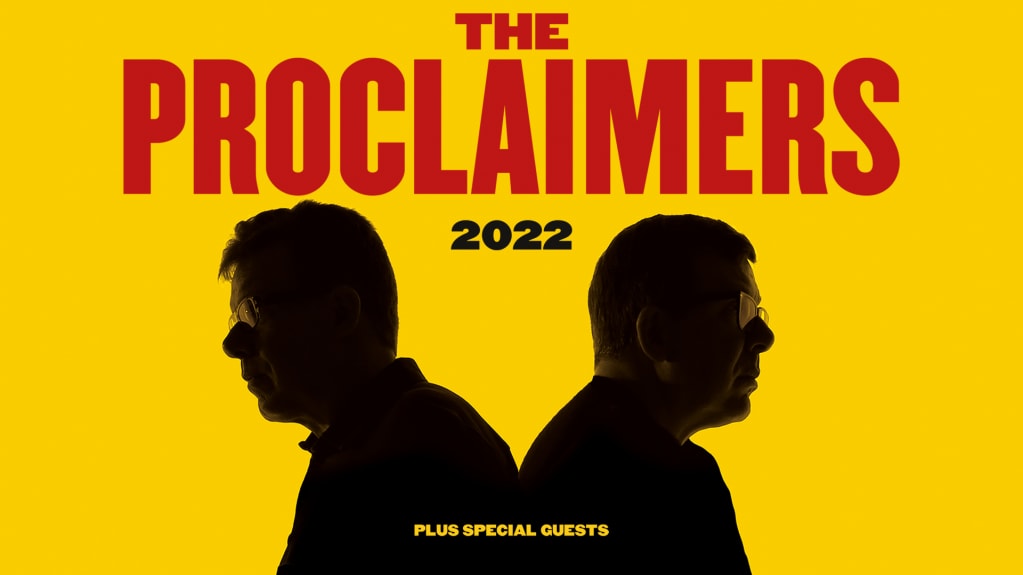 The Proclaimers
It has been 32 years since Scottish twins Craig & Charlie Reid aka The Proclaimers emerged.
Since then, their enduring appeal across generations has carved a niche for themselves where pop, folk, new wave, and punk collide as the emotional honesty, political fire, wit and sing-along raucousness of their songs and their extensive touring has enlightened and entertained fans throughout the World.
The Proclaimers' songs are timeless, capturing a gamut of human emotions, written with poignancy, emotional honesty, political fire, and wit. Their songs feature at weddings, funerals and everything in-between and there is one song, an early celebration of falling head over heels in love that is known the world over and has become a staggering global anthem.
They have even inspired a musical, the play and film 'Sunshine on Leith'. The musical had its fourth UK run from April to June last year, with its biggest production to date by West Yorkshire Playhouse. 2018 also marked the 30th anniversary since the release of the Sunshine On Leith album and in August saw The Proclaimers add to their magnificent songbook with the release of their 11th studio album 'Angry Cyclist'.
2022 will see The Proclaimers heading into the recording studio to record their 12th studio album, followed by festival appearances in the summer and a 35-date UK & Ireland tour from October to December.
With support from special guest, John Bramwell. Talismanic songwriter John Bramwell returns to the stage to perform songs from his new album 'The Light Fantastic' and some 'I Am Kloot' classics.
Click here for ticket details