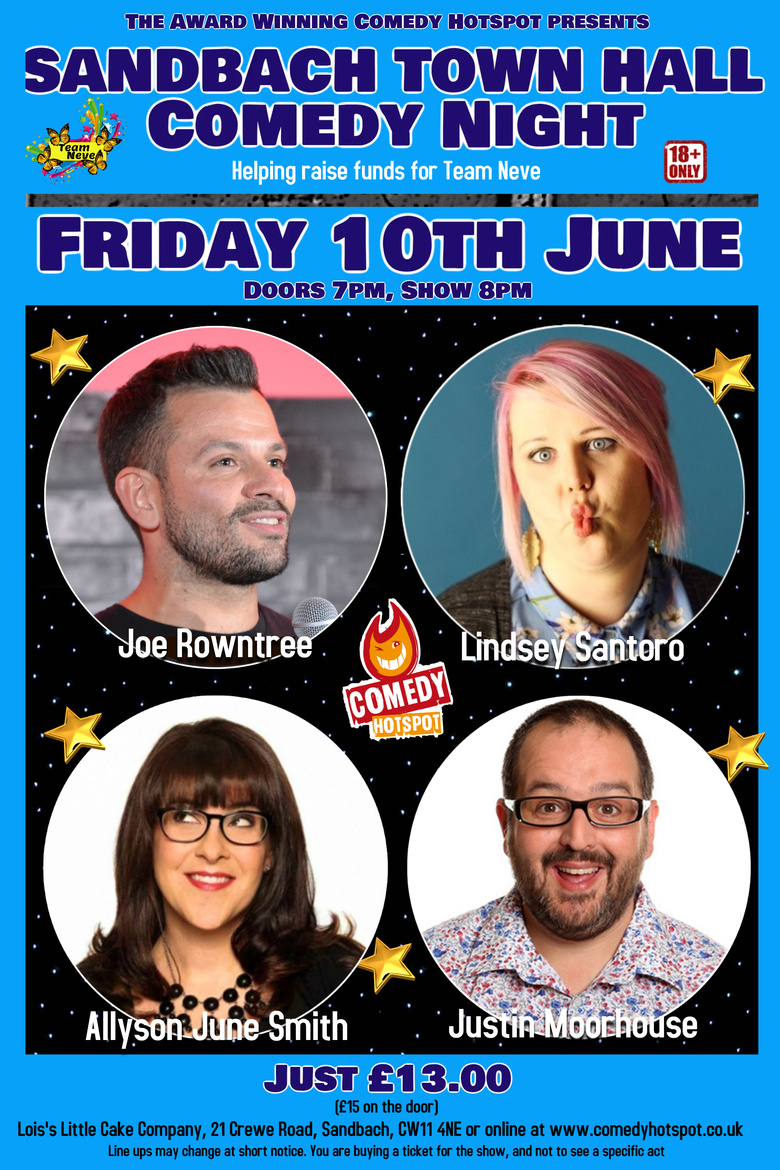 Sandbach Comedy Night: June 2022
Sandbach Town Hall Comedy Night returns on Friday 10 June, and we have a belter of a show lined up.
Sandbach Town Hall is a lovely venue, and we have 4 top class comics gracing the stage. Welcoming to the stage:
Joe Rowntree
Lindsey Santoro
Allyson June Smith
Justin Moorhouse
Tickets available at Lois's Little Cake Company on Crewe Rd, Sandbach or online through the Comedy Hotspot website.