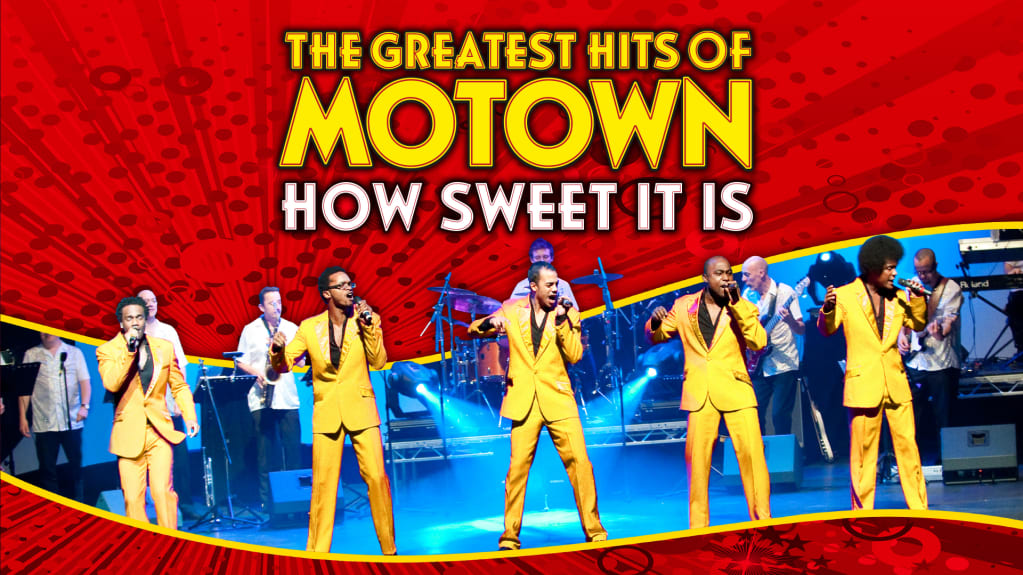 Greatest Hits Of Motown!
Truly outstanding, this is the best Motown experience you will ever have seen!
Why go and see it? It's guaranteed to have you dancing 'All Night Long'
Now in its 18th successive year, this stunning 100% live show combine's first class music together with slick choreography and an amazing band.
You'll be 'Dancing On The Ceiling', with songs from legendary artistes such as Lionel Richie, The Temptations, Stevie Wonder, The Four Tops, Smokey Robinson, Marvin Gaye, The Jackson Five, The Isley Brothers, Edwin Starr and many more…
So let's 'Get Ready'… to 'Go Loco… Down in Acapulco' with the UK's No.1 Motown.